Vintage film cameras are behind one of this season's most talked-about design trends; one that's highly visible on social media (particularly Instagram) and high-profile photography apps. Call it a blast from the past or a throwback to an earlier era, but one thing's for sure: this design trend is picking up steam.
To be sure, vintage film cameras are something of a novelty for today's modern generations raised on camera phones, selfies, DSLRs, and the wonders of modern technology. Perhaps this trend is inspired by a longing for a simpler time, when phones and cameras were still a separate concept. Maybe, every few decades, what's old is new again, as people intentionally look for something that hasn't been in style for quite a while.
Whatever the reason, images and designs inspired by vintage film cameras are taking social media and numerous photography apps by storm, exposing a whole new generation to the classic style interpretations of the vintage aesthetic.
For more on this breaking design trend, read on.
What Puts the Vintage Into Vintage Film Cameras?
To understand why vintage film cameras are such a hot style on social media these days, it's necessary to go back and examine the look that inspires it all: vintage.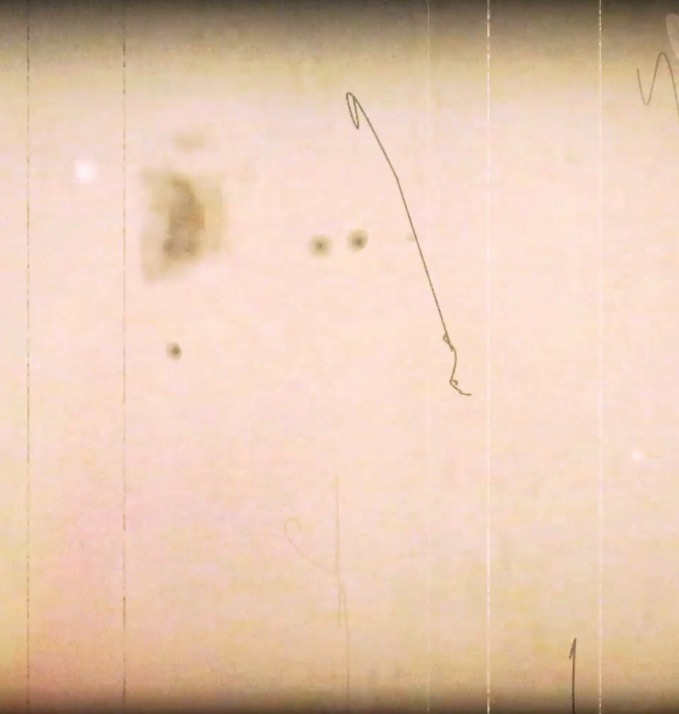 Pin It
Simply put, vintage is any style of design that represents people, objects, or things in a way that looks like they're straight out of a bygone time. When you look at any vintage social media post or photography app where you can apply a filter, it's clear what this means:
People can look anything from being in a classic, 30s-era Hollywood movie to being in an 80s or 90s-era Polaroid snapshot
Objects can appear as though you're seeing them from just a few decades ago to 100 years ago
Scenes and environments look very dated in general
Note how vintage doesn't specifically hit one particular decade or moment in time. It's a very loose definition that implies anything that doesn't look like it was taken with the sharpest and best digital technology of today.
In general, there are several techniques at work in the vintage aesthetic that create this haunting and old-timey feel:
A grunginess that "dirties" up the image and the frame
A faded appearance that makes the picture look weathered, almost as if worn out, somewhat
Textures that make the frame look older and grittier
A warmer color palette that creates a welcoming and soothing feeling and almost a "glow"
Interchangeable terms for vintage include retro and sometimes even antique.
For a closer look at the characteristics and overall splendor of this aesthetic effect, see our selection of vintage film digital assets. Here are some of our favorites:
Now that you can spot this design trend when you see it, let's take a look at the origins of this style.
What Are the Origins of the Vintage Film Camera Aesthetic?
Vintage film cameras, or analog photography to be more precise, is the starting point for this design style that's new again in the 21st century. Analog photography essentially started with George Eastman, who pioneered the onset of photographic film. Eastman also started the Eastman Kodak Company, which is better known today simply as Kodak, maker of all things photography-related.
In contrast with digital photography, based on the use of electronic photodetectors that capture images that are focused by a lens, analog photography is based on a continually changing recording format that's usually based on a chemical process like photographic film. Analog cameras utilize the gelatin-silver process, which means that light hitting photographic emulsions, which contain silver halides, is then recorded as a latent (invisible) image that only becomes visible when developed.
On the other hand, digital cameras rely on charge-coupled device (CCD) sensors or video camera tubes to transmit a picture for digitization and processing within the camera itself; this signal is then recorded inside a storage device for future playback.
Analog photography was the standard for more than 100 years until approximately the late 1980s, when the first truly digital camera, Fuji's DS-1P, arrived for public consumption on the market. Since then, digital photography in the form of DSLRs (digital single-lens reflex cameras) has dominated the scene. By 2003, everything digital had started to outsell the old film technology. That brings us to 2018, when digital is large and in charge on true cameras and our phones.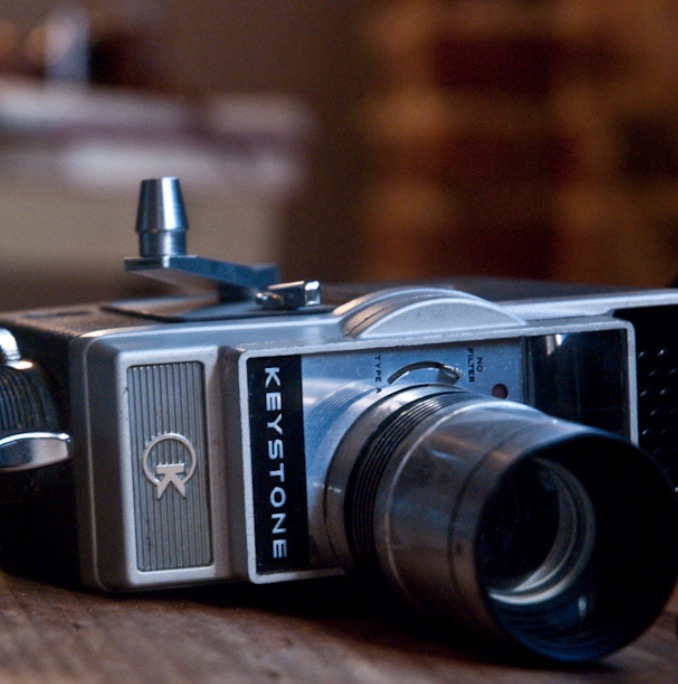 Pin It
After a few decades of the digital revolution, however, it seems that our collective zeitgeist as far as design is concerned is revisiting some of that classic, old-school aesthetic, simply for a change of pace.
Now that you understand the history of vintage film cameras, let's look at the various platforms in more detail where you can spot this design trend.
Where to Find the Vintage Film Camera Aesthetic
It's not hard to find this design trend on the web these days. One of the best places to start to familiarize yourself with its characteristics is on Instagram. The platform's image-centric interface is the perfect start to immersing yourself in this style.
Instagram
If you begin exploring the feeds of various people and brands, you'll soon spot vintage film camera-inspired posts. They stand out with their faded and warm quality that seems to harken back to a time gone by.
To speed up the process, simply search for variations of the broadest hashtag of this style in the search bar: #vintage. You'll get almost 100 million post results. Told you the style was popular!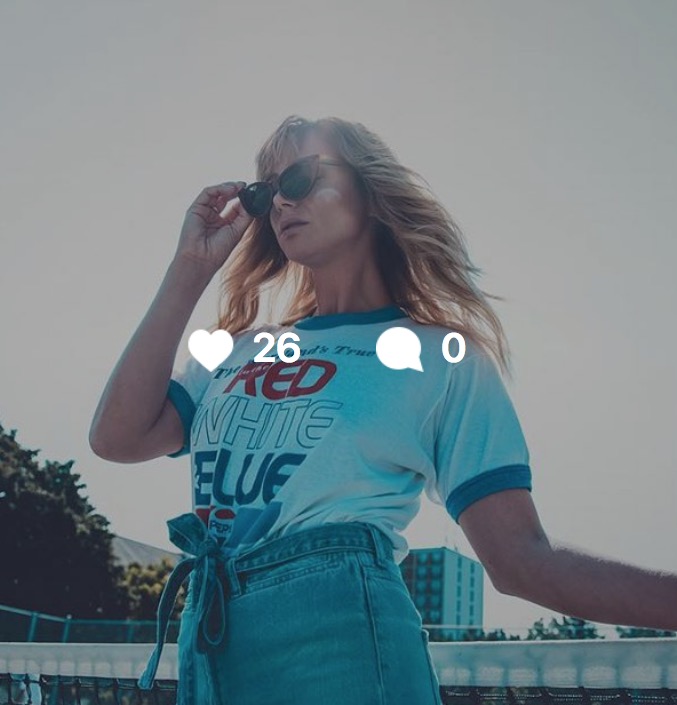 Pin It
If you go for more specific hashtags, you'll get more than 55,000 results for #vintagefilm. Then, there's also the #vintagecamera hashtag, which boasts more than 300,000 results. Here, you'll find not only a plethora of posts showcasing bedazzling examples of the vintage effect on all sorts of images, but you'll discover pictures of what we can thank for this style: vintage cameras themselves.
Either way, there's an almost endless amount of content that you can peruse to get your fill of this aesthetic.
Twitter
While Twitter may have a reputation as a firehose of rapid-fire information and opinions, wholeheartedly deserved, it's also a surprising repository of this vintage design style. Though it's not the most image-friendly or visually intense social platform, it, too, boasts its fair share of vintage film camera effects.
To find great examples of this aesthetic on this platform, start with a search. Enter "vintage film" into the search bar, which will give you the Top search results. Click on Photos, and then infinite-scroll down through the seemingly endless number of results that surface pictures of vintage.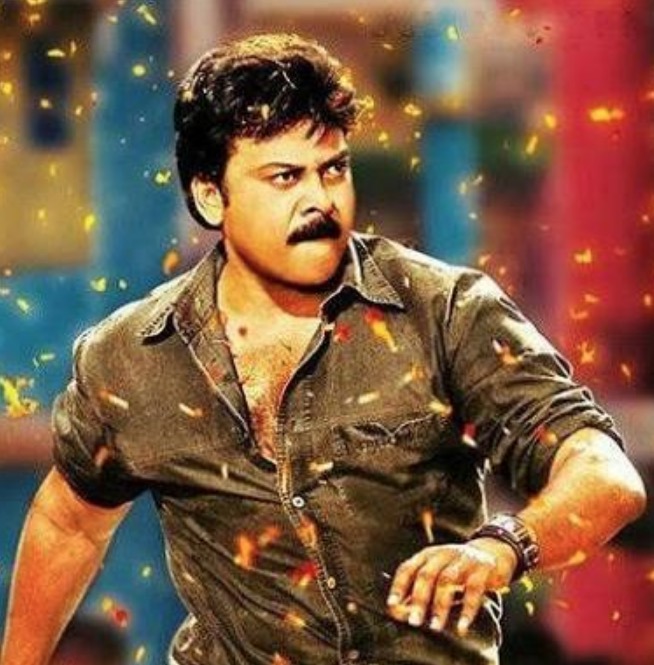 Pin It
Among the results, you'll get a good mix of images that:
Have been edited with vintage filters
Were taken with actual vintage film cameras
Show antique or retro cameras
It's an immersive platform where you can learn a lot about this effect.
Pinterest
The second of the two biggest, visually-dominant social platforms, Pinterest is another goldmine for anyone who wants to get their fill of this style. A platform that runs on a card-based layout of pins and boards, Pinterest makes it easy to find tons of examples of the vintage film effect.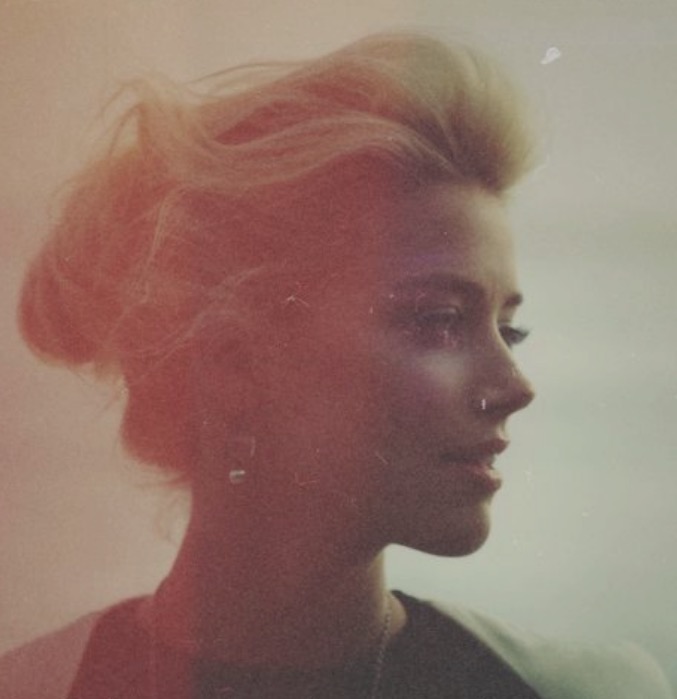 Pin It
After you've logged in, type "vintage film effect" into the search bar; make sure that you have "All Pins" selected in the adjacent filter option. From there, it's just a continuous infinite scroll down the results page, as you take in a plethora of vintage film effects, everything from images:
Displaying how to create this effect with photo-editing software
Demonstrating how to achieve this effect using filters
Actually showing old retro cameras
Through and through, it's a visual treat for admirers of this design trend.
The Vintage Film Camera Aesthetic in Graphic Design
Besides social media, a fertile area to find out more about this approach is in graphic design. With its nod to old-school retro, this effect has captured the imaginations of and served as inspiration for graphic designers of all stripes.
Let's take a closer look at some standout digital offerings.
Vintage Film Lightroom Presets
This presets package illustrates just some of the wonderful effects that can make any image grainier to achieve that cherished, vintage appearance. The real benefit to designers is that these presets come in several variations of vintage, allowing them to customize it for specific projects or just according to aesthetic preference.
For instance, vintage film matte is a non-glossy and duller way of applying this style to an image, whereas vintage film soft adds an almost hazier touch to the entire frame. Of course, with vintage film black-and-white, there's the monochrome treatment that's applied to the whole image, which gives it a doubly old-school look by removing the color from the frame.
Overall, a helpful example of how the vintage effect can be fine-tuned further according to additional style subsets.
Vintage Film Photo Mockup Bundle
Ideal for graphic designers who want to quickly apply a vintage film effect without using real film or analog equipment, this mockup bundle allows designers to transform their images into realistic film slides that have many sizes and options.
Contemporary pictures can be turned into vintage shots in the form of actual slides, just as if you were working with photographic film. Such an effect makes this digital asset ideal for Facebook covers as well as Instagram stories and feeds. Of course, there's also the option of simply turning a single shot into a vintage-film masterpiece, which is as easy as cropping a slide to get single images.
Film Dust Grunge Textures
Another neat way of applying the vintage film look to graphics, this set of textures lets designers infuse their creations with a variety of textures to make their projects give off a decidedly vintage glow. Textures in this set include:
Whenever you apply textures to a design, it gives it a grungier look, which helps to create that distinctive retro aesthetic.
The uses for textures like these are only limited by your imagination, as they come in handy for projects like:
Lettering work
Illustrations
Typography
Vintage film graphics like these leave your projects with an evocative look of days gone by.
15 Vector Film Textures
What sets this set of textures apart is its origins from old Polaroids, film negatives, and vintage photographic papers. They work particularly well when designers apply them as distressed picture frames or layer masks. The textures—speckles, spotting and other effects—take your ordinary images and transform them into grainy, grungy images.
With 15 separate vectors, you can scale them to any size needed in your projects. This makes them especially handy when working on anything from website projects to illustrations in presentations.
Expired Film Lightroom Presets
As its name implies, this graphic set lets you give your color photographs an expired appearance, essentially turning them into faded, retro masterpieces. Some of the presets you get include:
Uneven fade
Delicate warmth
Delicate pink fade
Orange fade
Deeply matte
Your images will display anything from light streaks and leaks to seemingly overexposed qualities that help them look washed out and faded, like you took them from an actual analog camera back in the day.
The Vintage Film Aesthetic in App Design
Of course, to account for all the social snaps of this design trend that you're increasingly seeing, there also has to be a rising number of photography apps that promote the influence of vintage film cameras. Next, we take a look at some of these apps that give you powerful design options when you want to add numerous vintage-inspired effects to your images and even videos.
A photography app that celebrates the glory of film with all of its dated qualities, the Gudak Cam lets you add filtered touches to your images. If you want to easily make your photos look more faded, gritty and grainy, then this is the app for you.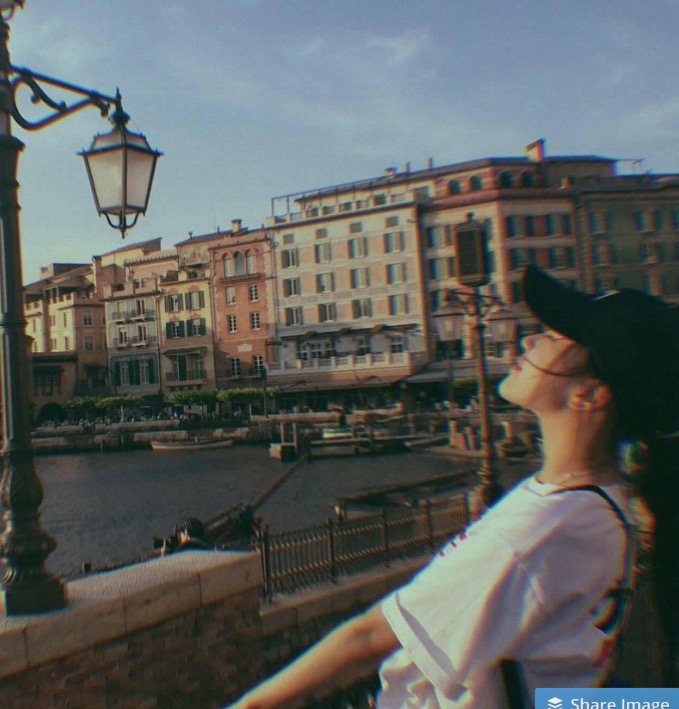 Pin It
Additional features include incorporating blurred backgrounds to mimic the usual hand shake associated with vintage cameras and a black-and-white feature to enhance the retro aesthetic even further.
Overall, it's an app where you can experiment with numerous features to get that vintage film effect you've seen all over social media.
Calla is an app that lets you take pictures as if you had a cheap, point-and-shoot camera from yesterday in your hands. The results are usually warm, grainy and faded shots that resemble what you'd get if you took pictures with your trusty, disposable camera from decades ago.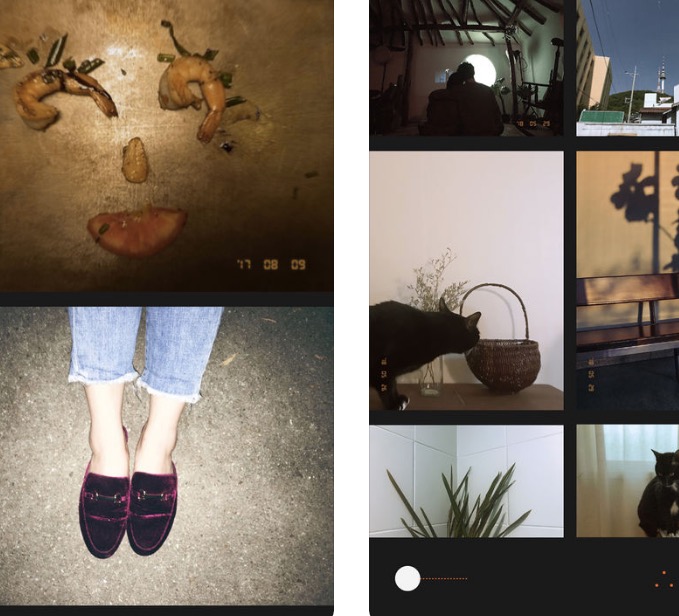 Pin It
While it's technically a free app, though, you'll have to dish out some cash to buy the app's presents, which you need to apply the vintage effects.
What's instantly memorable about Glitch Photo is how it combines psychedelia with retro to create a one-of-a-kind approach to vintage film.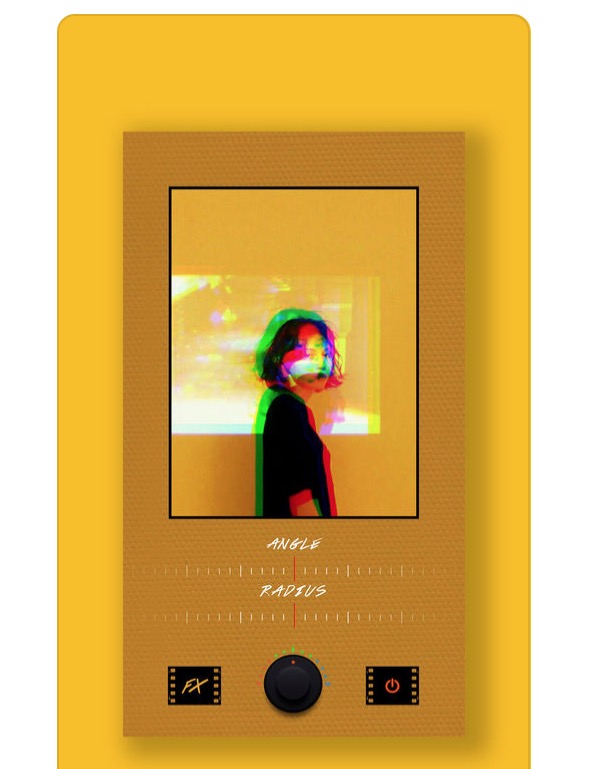 Pin It
Experiment with your images by rendering them with high contrast, while you also distort them so they look 3D. These random "glitches" work to create a host of vintage effects in your frames.
Billed as the app that lets you shoot authentic retro films, this app is used by millions of people to give their videos that distinctive vintage film look. If you've ever wished to add that old-time magic of vintage to your videos, you've found the perfect app.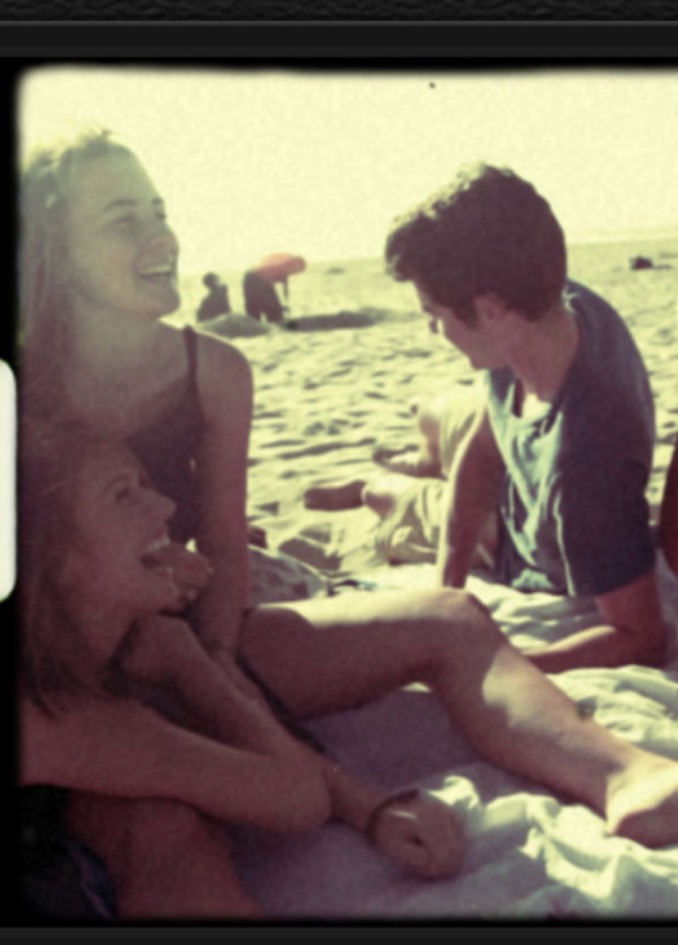 Pin It
Effects you can include in your videos are:
Retro colors
Scratches
Dust
Light leaks
Flickering
Frame shakes
With only a tap of your finger, you can add these effects to your videos and then quickly upload them to your social channels.
Remember, earlier on, when I mentioned that the vintage film effect can technically also mean a throwback to a few decades past instead of all the way back to the early 20th century, timeframe-wise? The Huji Cam app is one such example that makes all of your photos look like they came straight out of 1998!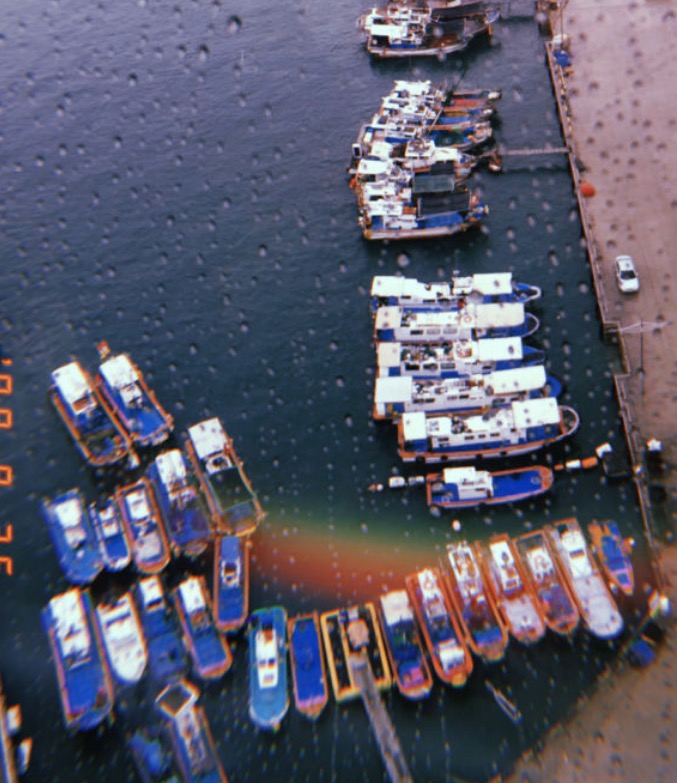 Pin It
By 1998, we're talking about all of that analog magic that includes effects like:
Light leaks
Streaks
Graininess
Those found in outdated, disposable cameras
Vintage Film Cameras: A Source of Inspiration
Whenever something's been gone long enough, people begin to miss it and search for ways to bring it back. That's exactly what's happened with analog photography, and it's making an interesting comeback all over social media and photography apps.
As we've seen of late, vintage film cameras aren't the only design trend that's made such a comeback. Mid-Century Modern design has recently also made a splash in the design world across a number of areas, and it was popular originally in the 30s to the 60s.
For now, it's safe to say that the vintage film aesthetic is going to have legs for a while, particularly on social and through photography apps. Join the resurgent craze by installing your favorite vintage effect app on your phone, snapping some pictures in the app, adding eye-catching retro filters and effects to your images, and then finally posting your masterpieces to your favorite social platform.
---
Products Seen In This Post:
Designing your own brand?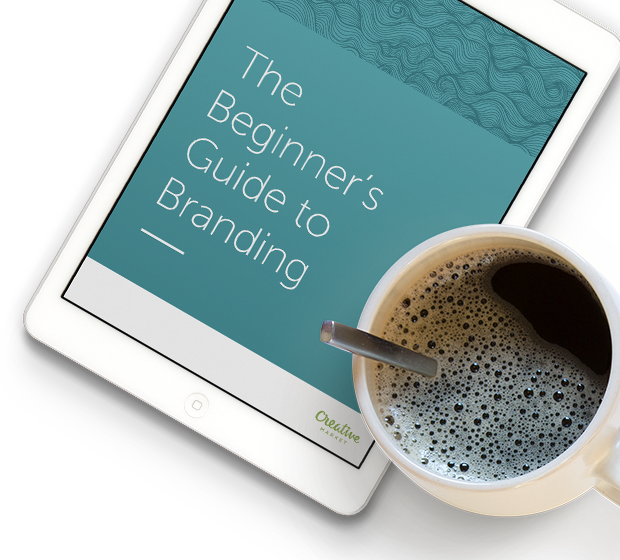 Download now!

Free Beginner's Guide to Branding

A fun, friendly, FREE guide to build a stellar brand identity.